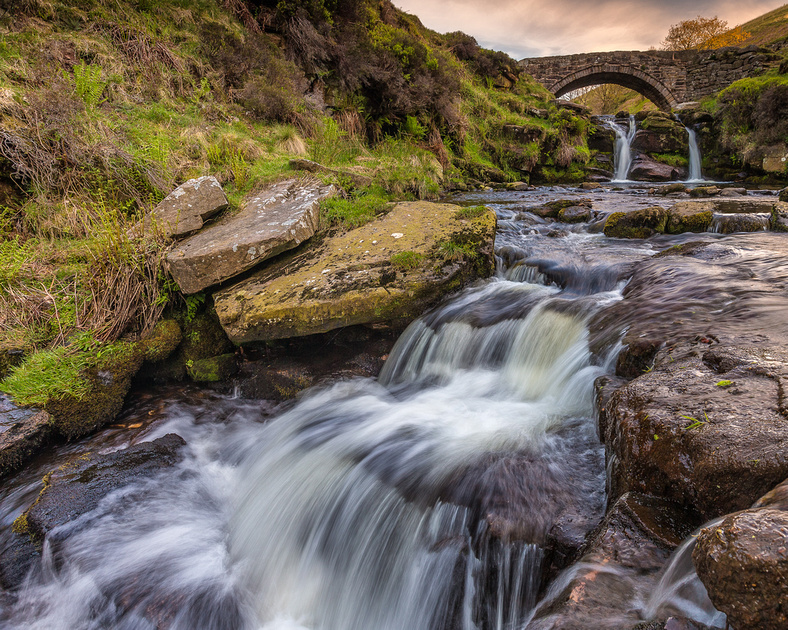 Lensflair Group is now displaying a selection of framed photographic prints for sale in the Sheffield Showcase shop window on the corner of Pinstone Street and Cambridge Street, Sheffield (purple pin on the map below).
We aren't allowed to display prices in the window, but all the larger (520 x 420mm) framed A3 prints are £55.00 each, and smaller A4 prints are £40.00. They can be purchased from the Sheffield Showcase office on the opposite corner of Cambridge Street. Opening hours are 9am to 5pm Mondays to Fridays.
Individually printed on high quality specialist paper and mounted in attractive light oak effect or black frames, most of the images have Peak District or Sheffield subjects and several are new.
The display runs from today until at least 15 December, but as each print is unique, once it's gone it's gone! Subjects on show are:
Wyming Brook: Autumn flow
Meersbrook Park moonscape
The Shelter Rock
St Ives, Cornwall
Skye: a mystical land
Longshaw lone tree
Salt Cellar Rock
Hang glider: Stanage Edge
Chatsworth: early morning
Derwentwater, Lake District
Portland Works: grinder at work
Over Owler Tor: in full bloom
Padley Brook frosty sunset
Three Shire Heads 1
Three Shire Heads 2
Beadnell Bay sunrise 1
Beadnell Bay sunrise 2
Lumsdale, Derbyshire
Higger Tor from Carl Wark
Curbar Edge reflection
Autumn afternoon on Curbar Edge
We hope that you'll be able to take a look, and that you'll like what you see.
While you're here, please do take a look round the rest of our website. We've updated it with several new images this week.
Finally, we'll be launching a new range of limited edition Lensflair Group greetings cards. Watch out for more details very soon.